Get Your Sinulog 2015 T-Shirt
Sinulog 2015 T-Shirt For Sale
Viva Pit Senyor! It's my 3rd year now since I've started printing Sinulog T-Shirts. I have created several designs for the past few days but I only choose and release design that is not too complex and has this clean look.
My past Sinulog designs and prints can be viewed at my Portfolio Page. This year I have 3 Designs released.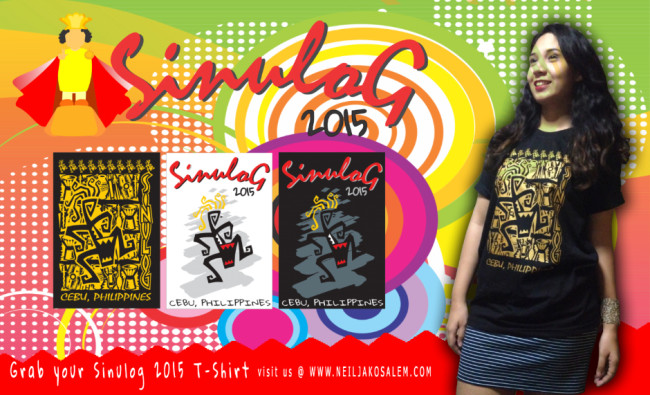 If you have come to see my previous publication which I have tweeted yesterday. I've mention there the the Sinulog T-Shirt  with Pope Francis Design is to be screen printed. Thinking twice about how much time will I spend for a single print t-shirt would be way too impossible for me to cope with.
If orders comes in from my design and from my regular customers. I can no longer manage them all. So the decision is, The design with the Pope is to be printed now with heat press and the others will be printed on screen.
Here is a little detail for you guys who wish to sell or place an order.
1.) You may choose whatever t-shirt color you want.
2.) I cannot add additional print details on the design (Printing your names and etc….).
3.) I too accept your own Sinulog Design above 12 pieces.
4.) Payment should be made in full (I don't have money to finance all your orders and also I don't stocks t-shirts).
5.) It's a NO RETURN NO EXCHANGE
You can also accept order for yourselves and you get a small cut on each sales but we have to set a minimum of 12 orders before that happens. So, its like you are running your own print business! If you wish to place an order! Please do not hesitate to use my chat box below and leave me a message.
Advisory
Today January 16, 2015 – I am not currently accepting orders due to tight deadlines and the availability of the t-shirts from our supplier.